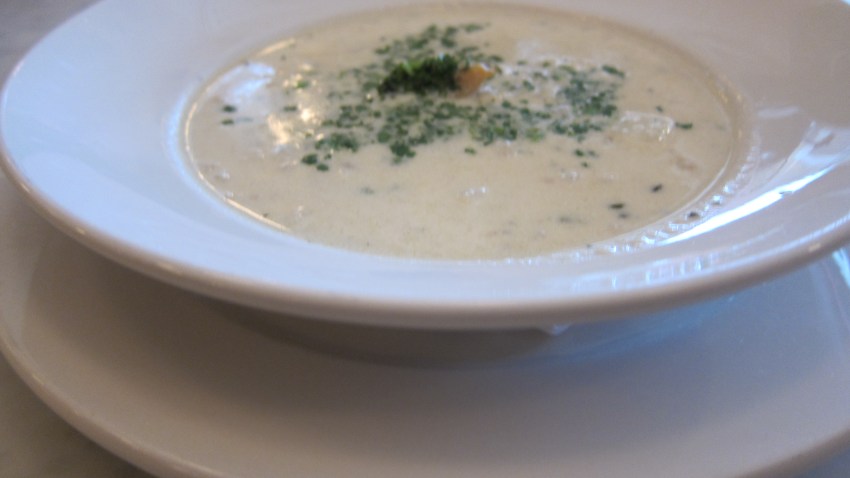 Serves four.
16 Cherrystone clams, washed thoroughly
1 ½ cups water
4 Tbsp. butter
½ cup onions, very finely chopped
½ tsp. Fresh thyme, finely chopped
2 cups potatoes, peeled, diced ½-inch, don't rinse or store in water
1 ½ cups heavy cream
Place the clams in a saucepot, add the water, cover and bring to a boil. Let steam for about 5 minutes or just until the clams pop open.
Remove clams and reserve the broth.
Remove the meat from the clam shells and chop into about ¼-inch pieces.
Measure the remaining clam broth. Add enough water to measure 2 cups total broth.
In the same pan on medium-high heat, add the butter and onions. Cook stirring until the onions become softened but not browned. Add the potatoes and clam broth. Cover pan and bring to a boil. Boil for about 5 minutes or until potatoes are tender, gently stirring on occasion. Add the heavy cream and bring to a simmer. Finish by adding the reserved chopped clams and just heat them through.
This is great served with oyster crackers or crusty bread.
Enjoy!