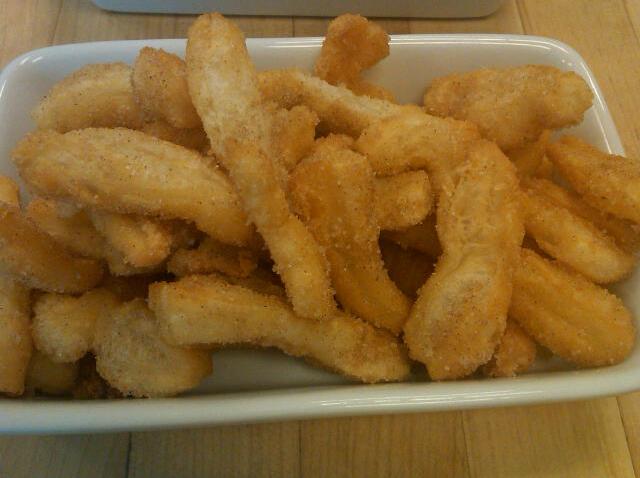 2 Frozen Puff Pastry Sheets-slightly thawed and cut into ½" x 2" strips
Canola Oil for Frying
After cutting puff pastry, lay the pieces out in a single layer, placing parchment or wax paper between layers to keep them from sticking to each other and keep chilled until needed.
Heat oil in a fryer to 365°f. Add only a few handfuls of the dough pieces at a time, stirring well to keep from sticking. Do not crowd the oil since they expand when cooked and you do not want the oil temperature to reduce. Cook stirring for about 2 minutes or until puffed and golden brown. Drain briefly but quickly. Place in a bowl, sprinkle with your desired flavoring (below) and toss well to coat. Serve immediately and enjoy!
For Flavoring:
Parmesan-Black Pepper Puffs: Freshly grated Parmesan cheese , fine sea salt, and black pepper
Cajun Puffs: Have your favorite Cajun spice mix or make your own with equal quantities salt and sugar pepper, then ¼ part each of black, red, and white pepper, and garic powder.
Cinnamon Sugar for Dessert: Mix together 1 cup of granulated sugar with 1 Tbsp. Ground cinnamon.
Makes enough for 12 Guests