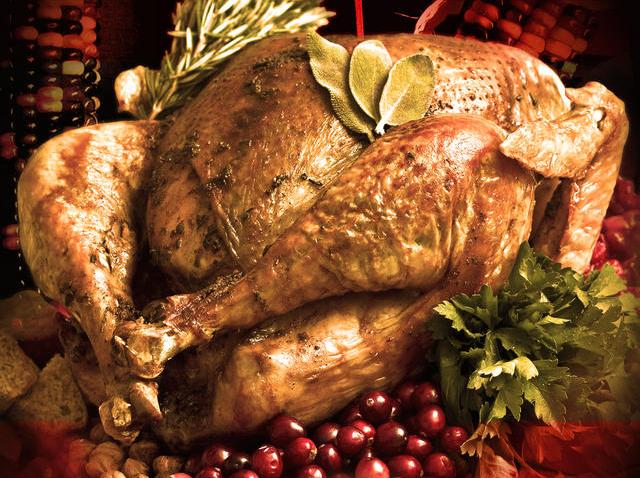 1 tablespoon oil
2 cups small diced onion
2 cups small diced celery
1 teaspoon kosher salt
1 tablespoon chopped garlic
1 package – 4 links cooked chicken sausage cut into ¾ inch pieces
1 tablespoon curry powder
2 tablespoon dry sage
1 cup white wine
1 cup low sodium chicken broth
2 tablespoons maple syrup
8 cups cubed bread or croutons
Preheat the oven 350 degrees. Heat a large pot over medium high heat. Add the oil, onions, celery, and kosher salt then cook for 2 minutes. Stir in the garlic, chopped sausage, curry powder and sage. Cook for 1 minute then pour in the white wine. Reduce until almost dry then add the chicken stock. Bring to a simmer. Incorporate the maple syrup and cubed bread. Transfer to a casserole or oven proof dish. Place in a preheated oven for one hour which can be done while roasting the turkey if your oven has enough space. Baste with the drippings from the turkey while cooking until the stuffing has browned. Makes 8 servings.