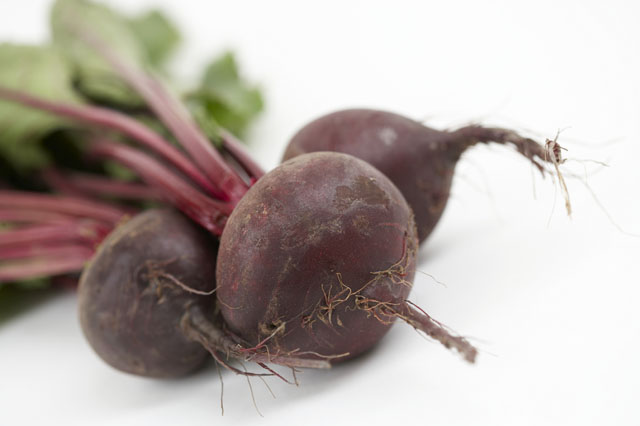 4 Beets-medium size, tops removed, washed
¼ Cup White Balsamic Vinegar
1 tsp. Dijon Mustard
½ Cup Extra Virgin Olive Oil
2 Cups Salad Greens-any favorite variety, washed, spin dried
Apples-diced into ½" pieces, skin on
½ Cup Goat Cheese-cold
1/3 Cup Heavy Whipping Cream-cold
Salt and Black Pepper to Taste
Preheat oven to 400º. Place the washed beets in a well sealed foil package, place on cookie sheet and roast in the oven for about an hour or until tender. Let cool, peel, and slice the beets to your desired thickness.
To make dressing, whisk together the vinegar and mustard. Gradually drizzle in the olive oil while whisking until smooth. Season to taste with salt and black pepper.
To prepare the goat cheese mousse, place the goat cheese and heavy whipping cream in a food processor and puree until smooth, lighter and fluffier. Season to taste with salt and pepper.
To plate salad, toss the salad greens with some of the dressing. Divide the greens among four salad plates. Sprinkle with the crumbled goat cheese and top with the roasted beets.
Serves four.