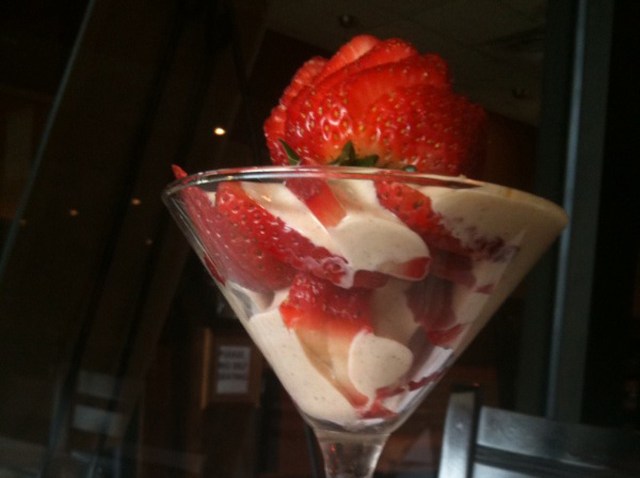 Makes 1 ¼ Qt.

1 Pint Native Strawberries-cut into ¼" pieces
¾ cup Sugar
2 tbsp. Fresh Lemon Juice
1 can Sweetened Condensed Milk (14 oz. Can)
1 cup Heavy Cream
2 cups Buttermilk
1 tsp. Pure Vanilla Extract
½ tsp. Salt
Combine the diced strawberries, sugar and lemon juice. Toss together and let macerate for 30 minutes to extract the juices from the fruit. Leave fruit as is or puree in a blender if you want a smooth strawberry ice cream.
In another bowl, add the sweetened condensed milk. While whisking, gradually pour in the heavy cream and buttermilk, whisking until smooth. Stir in the vanilla, salt, and the marinated strawberries and juice, or puree.
Freeze in an ice cream machine according to manufacturers directions. Enjoy with more fresh sliced strawberries for a garnish.