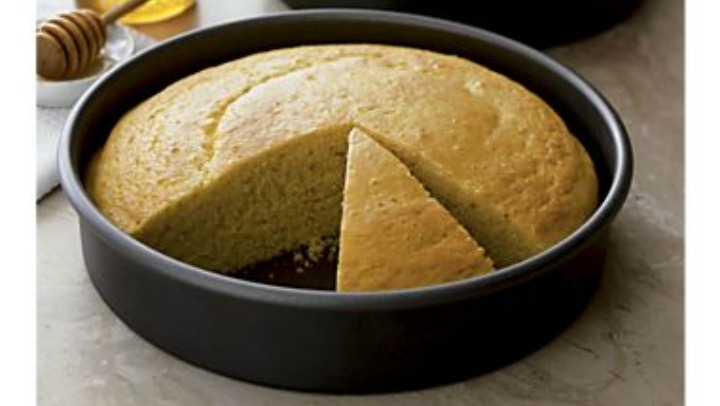 Makes 4 or more Individual Cakes
1 Stick Unsalted Butter-softened
½ Cup Granulated Sugar
1 Cup Roasted Butternut Squash Mash-can substitute pumpkin puree
2 Eggs
1 Cup All Purpose Flour
½ tsp. Baking Soda
½ tsp. Baking Powder

• Cream together the butter and sugar until smooth, scraping down the bowl occasionally.
• Place the squash mash and eggs into a food processor or blender. Puree until smooth. Gradually add the puree/egg mixture to the butter and sugar mixture and mix until smooth, scraping down occasionally.
• Sift together the flour, baking soda, and baking powder. Add the flour to the bowl and mix just until smooth. Bake in individual dishes (4 oz ramekins are great) no more than 1 ½" in depth at 350ºf for about 25 minutes or just until set and a toothpick comes out clean. Serve unmolded warm or room temperature. Great served with ice cream and some diced, cooked butternut squash and a crisp cookie. Enjoy!
Lincoln Culinary Institute's Website: www.lincolnculinary.com