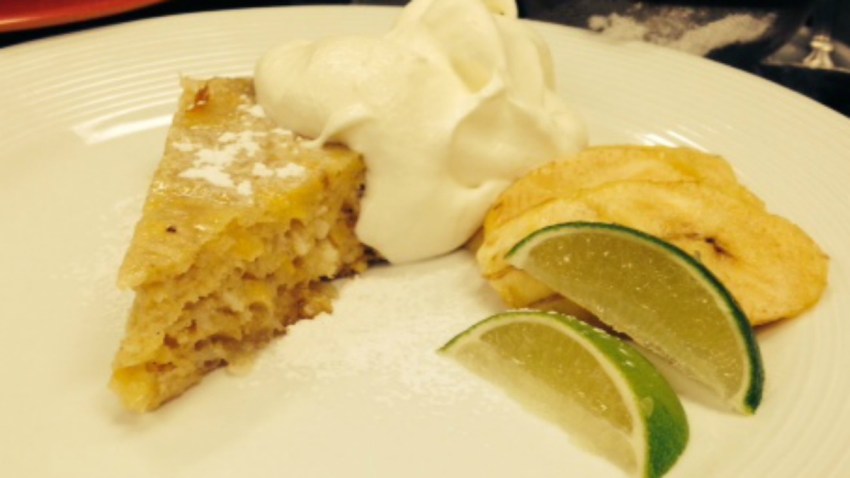 Ingredients:
4 Very Ripe Plantains-peeled and mashed
1 ½ CupsShredded Mozzarella Cheese
¼ CupBrown Sugar
½ tsp.Baking Powder
¼ tsp.Ground Cinnamon
¼ tsp.Kosher Salt
3 Eggs
¼ CupMilk
2 Tbsp.Melted Butter or Vegetable Oil
½ tsp.Pure Vanilla Extract
Directions:
•Preheat oven to 350ºf. Place a parchment circle at the bottom of a 9" round cake pan and spray the bottom and sides with vegetable spray.
•In a large bowl, mash the plantains. Stir in the cheese, brown sugar, baking powder, cinnamon and salt.
•In a separate bowl, whisk together the eggs, milk, melted butter and vanilla extract.
•Add the liquid ingredients to the mashed plantain mixture and mix until smooth.
•Transfer into the prepared cake pan and bake for about 45 minutes or until set and light golden brown. Let cool 10 minutes and invert onto a rack. Slice and serve with unsweetened whipped cream or sour cream.