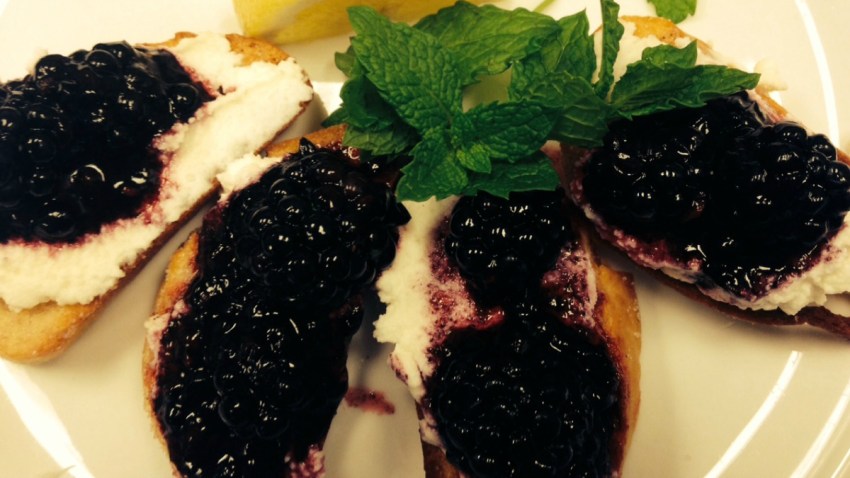 1Pint Blackberries-sliced in half lengthwise
3Tbsp.Sugar-or add more to taste
1Tbsp.Fresh Lemon Juice
•Toss together in bowl, let marinate 15 minutes, use to top crostinis.
20 French Bread Slices-sliced 1/3" thick
1 Stick Butter-melted
½ Cup Sugar
2 tsp.Cinnamon
•Preheat oven to 400°f. Lay slices of bread out on cookie sheet. Brush both sides with clarified butter. Sprinkle top sides with sugar and cinnamon. Bake for about 8 minutes until light golden and slightly crisp.
1CupRicotta Cheese
2Tbsp.Honey-add more or less to taste
1tsp. Pure Vanilla Extract
1tsp.Lemon Zest
•Combine ingredients in bowl, and using a rubber scraper, mix gently until smooth.
To Assemble Crostini's
•Spread or pipe on the cheese mixture onto the baked crostinis. Top with a spoonful of the blackberry mixture. Place on serving plate, garnish with powdered sugar, and fresh mint.