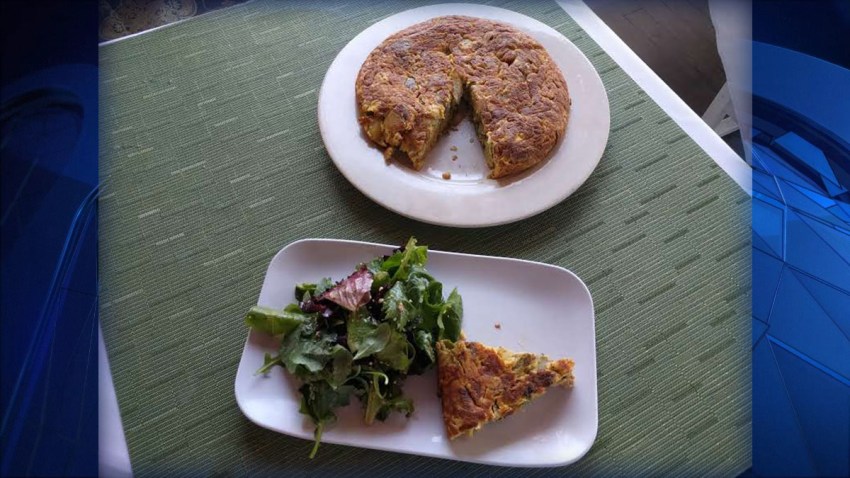 Ingredients:
3 tablespoons olive oil
3 medium potatoes, cooked and chopped
1 cup onions chopped
1 bunch asparagus, chopped
8 eggs
¼ cup milk
Salt and pepper
Instructions:
Pour 2 tablespoons of oil in a large nonstick pan and heat over medium heat.
Add the potatoes and a pinch of salt and cook, stirring occasionally until light browned.
Toss in the onion and a bit more oil if needed and cook for one to two minutes. Then add the asparagus and cook for two to three minutes more.
Meanwhile whisk together the eggs and milk and some salt and pepper. Pour the egg mixture into the pan and mix well. Let it cook for a few minutes until slightly set.
Place into a preheated 350-degree oven for three minutes. Then remove from oven and turn out onto a plate and then slide back into pan to cook the other side for two minutes over medium heat to set.
Then remove from pan to a serving plate.
Serve at room temperature with a side salad.