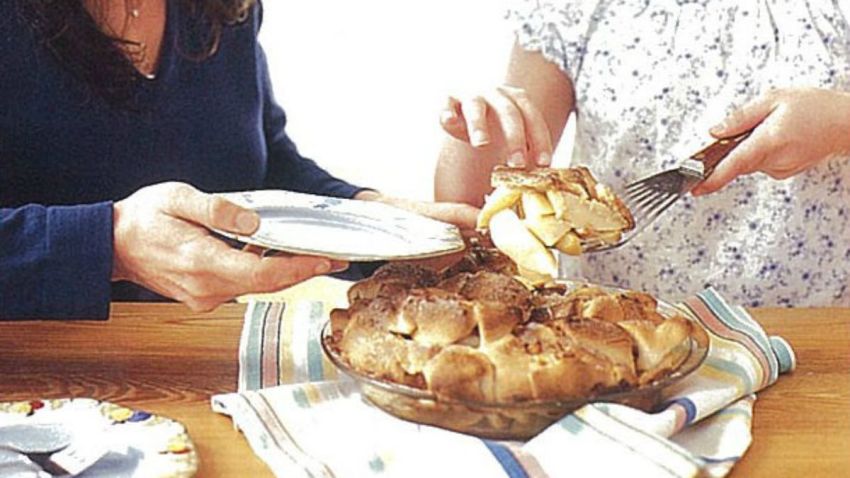 Ingredients
7 Golden Delicious apples
1 stick (4 ounces) butter
3/4 cup sugar
1 egg
1 1/2 cups flour
1/2 cup raisins
1-9'' deep pie dish
Preparation

Preheat oven to 375 degrees.

Peel and slice the apples into 1/4'' slices. Cover the bottom of the pie plate with the apple slices. Sprinkle with the raisins.

In a mixing bowl on medium-low speed, cream together the butter and sugar until combined well. Add the egg and then the flour and mix well. Remove from the bowl onto a surface that is sprinkled with flour. Work flour into the dough as you flatten the crust. Lightly pat the crust into a flat piece that is about 1Ž4-1/2 inch thick. Cut the crust into pieces about 2 inches by 2 inches. Lay over the apples; to create a "patch work" effect.

Brush crust with 1 tablespoon cream.

Sprinkle the cinnamon topping over the crust and bake for 30-35 minutes until crust is golden brown and the apples are bubbly.
Topping:
3 teaspoons sugar
1 teaspoon cinnamon
1/4 cup chopped walnuts (optional)
Mix all ingredients together.