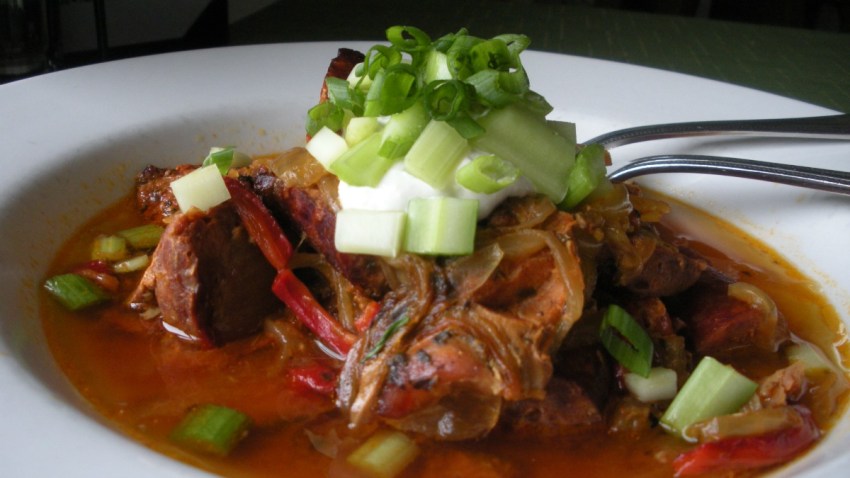 This recipe makes six to eight portions.
Ingredients:
1 pound kielbasa, cut into-2 inch pieces
6 boneless skinless chicken thighs, cut into 3-inch pieces
4 cups sliced onion
2 cups sliced canned roasted red pepper
1 Tsp. smoked paprika
1 Tsp. kosher slat
1 Tbsp. dry oregano
¼- ½ cup Franks Red Hot sauce
Sauce
½ cup sour cream
½ cup crumbled gorgonzola cheese
½ Tsp. Worcestershire sauce
Instructions:
In a large mixing bowl, combine the kielbasa, chicken pieces, sliced onion, sliced roasted peppers, paprika, kosher salt, oregano and hot sauce and mix well.
Dump into a 6– to 8-quart crockpot and set on low for eight hours or overnight. When it is done, take a small mixing bowl and combine the sour cream, gorgonzola cheese and Worcestershire sauce.
To serve, spoon buffalo chicken and kielbasa into large bowls and top with the blue cheese sauce and serve with good crusty bread.