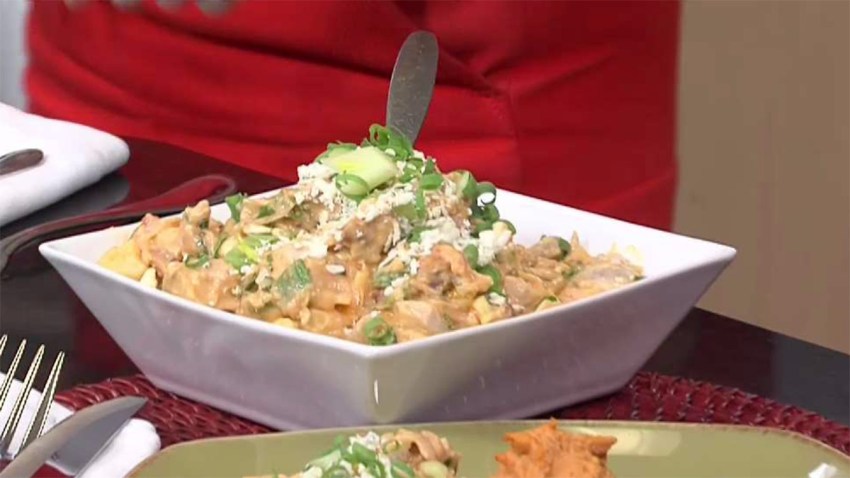 This recipe makes 3 quarts
Ingredients:
3 pounds Yukon Gold potatoes – cooked and chopped
4 boneless-skinless chicken thighs – cooked and chopped
1/2 cup cook bacon crumbled
2 cups celery chopped
1 cup thinly sliced red onion
3 cloves garlic chopped
½ cup chopped scallions
1 cup cider vinegar
½ cup olive oil
½ cup Frank's hot sauce
½ cup sour cream
¼ cup crumbled blue cheese
Instructions:
Place the chopped, cooked potatoes, cooked chicken thighs, bacon, celery, onion, garlic, and scallions in a large bowl and mix well to combine.
Add the cider vinegar, olive oil, hot sauce, sour cream and blue cheese. Taste and adjust seasoning with salt if needed. Place in a serving bowl.