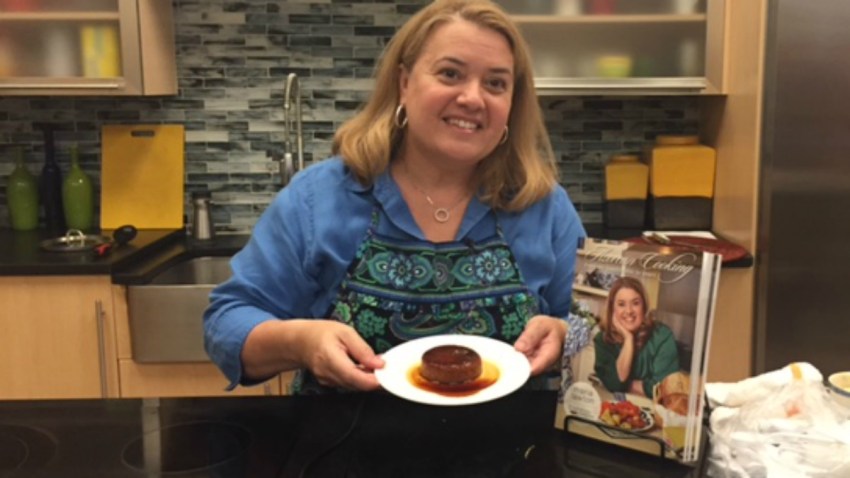 Ingredients:
12 eggs
12 Tbsp. sugar
1 Tsp. lemon zest
½ Tsp. salt
1 ½ cups of heavy cream
6 ½ cups of whole milk
Directions:
Preheat the oven at 350 degrees F.
Using a medium non-stick saucepan, add six tablespoons of sugar and heat the sugar until it liquefies and then caramelizes.
Once it does, pour the caramel into a 10-inch tube cake pan and quickly line the bottom of the pan before the caramel begins to harden. Once the caramel hardens, you will not be able to spread the caramel any further.
In a large bowl, beat the eggs with sugar, lemon zest and salt. Add the cream and milk.
Pour the egg mixture into the prepared pan with caramel and then place that cake pan into a larger roasting pan with at least 2 inches of hot water added to the bottom. You need to be very careful not to add any water into the pan that holds the egg mixture.
Place in oven and bake for one hour.
Insert a sharp knife into the pudding. If it comes out clean, it is done.
Remove the cake pan from the roasting pan and let the cake pan cool, then refrigerate overnight.
To serve, place a dish with sides over the cake pan and flip the pan over. The caramel sauce will be liquefied again, so be careful not to spill any of it!
Enjoy!