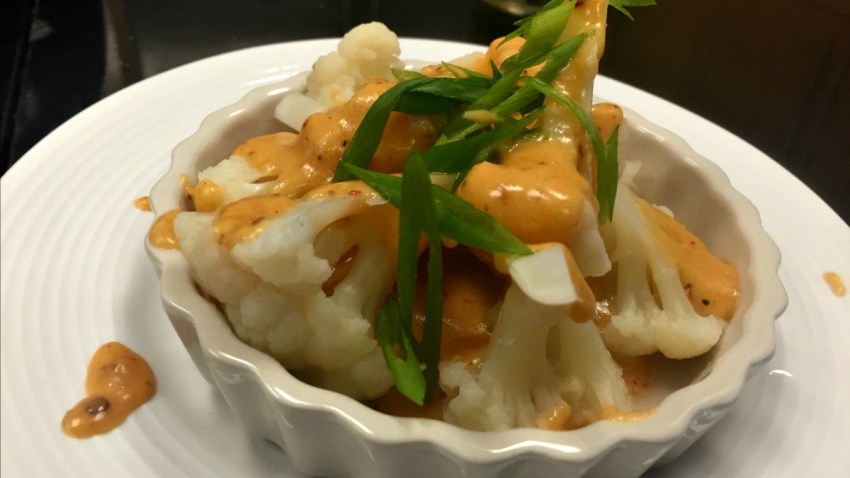 This recipe serves four people or more.
Ingredients:
2 Tbsp. butter
3 Tbsp. flour
1 ¼ cups milk
1 cup shredded white cheddar cheese
2 quarts water
½ cup milk
3 cups cauliflower florets -- preferably with stems split for even cooking
To taste, chipotle pepper paste, salt and black pepper
Instructions:
In saucepan, melt butter and add the flour. Cook over medium heat for 1 minute, stirring, Gradually add the milk, about 1 cup at a time, while whisking to make a smooth sauce. Bring to a gentle boil after each addition.
When all of the milk is added, bring back to a gentle boil and gradually add the shredded cheese while whisking to make a smooth sauce. Season to taste with salt and pepper.
Bring the water and second measure of milk to a boil. (The lactic acid in the milk helps keep the cauliflower white when cooked). Add the cauliflower in two separate batches to the rapidly boiling water for about 3 minutes or just until tender and crisp.
Check by tasting one for your desired tenderness. Drain well and toss with enough of the cheese sauce to coat. Reserve any extra sauce for any other use.