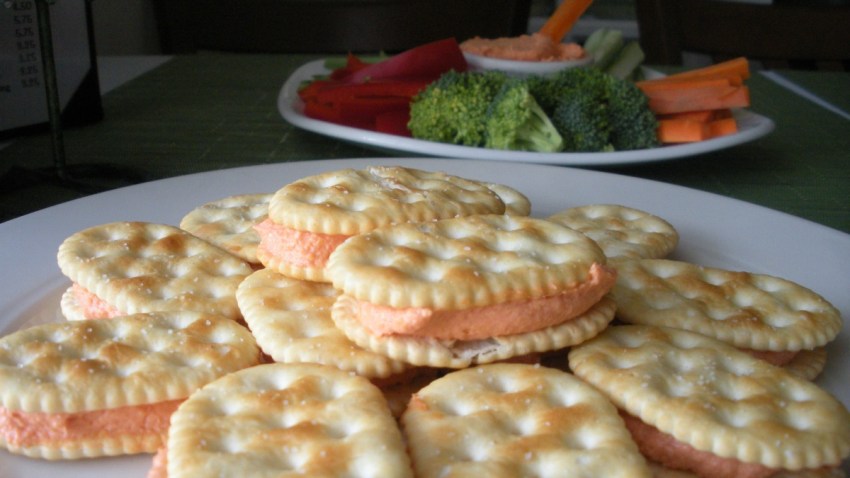 This recipe makes about 1½ cups.
Ingredients:
8 ounces low-fat cream cheese
1 cup shredded cheddar
4 Tbsp. tomato paste
1 Tsp. kosher salt
3-4 dashes hot sauce
Instructions:
Place cream cheese, shredded cheddar, tomato paste, kosher salt and hot sauce in the bowl of a food processor fitted with the chopping blade.
Puree for 1 minute or until smooth and fully incorporated.
Serve with fresh vegetable sticks or make sandwich crackers for a great snack.