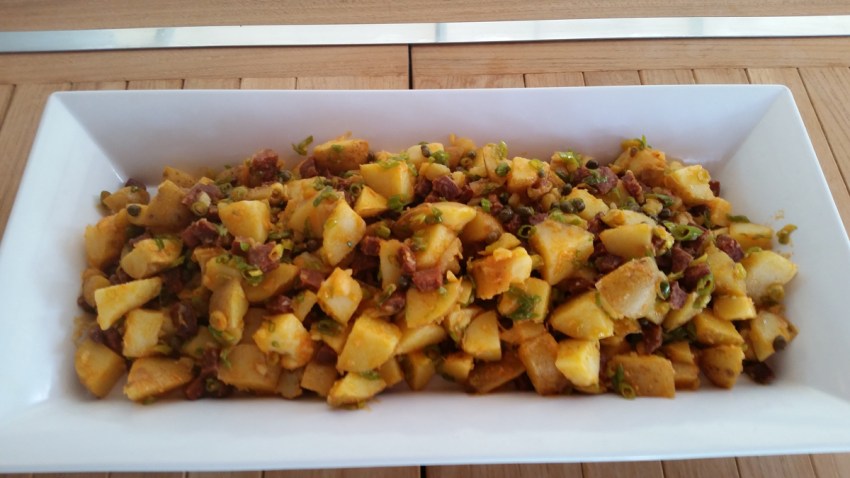 Ingredients:
2 pounds Yukon potato – cooked and cubed
½ pound chorizo sausage - cubed and cooked in a pan with ½ teaspoon oil until crispy
1 bunch scallions chopped
1 tablespoon maple syrup
2 tablespoons red wine vinegar
¼ cup capers drained
Salt and pepper
Instructions:
Place cubed-cooked potatoes in a large mixing bowl.
Add the cooked chorizo sausage with the oil from the pan.
Add the chopped scallions, maple syrup, red wine vinegar, and capers. Mix well.
Season with salt and pepper.
Taste and adjust with seasonings.