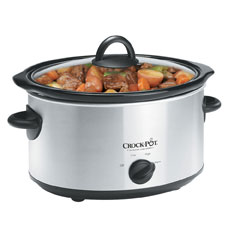 Ingredients:
6 boneless and skinless chicken thighs
1 Tbsp. paprika
1/2 Tsp. kosher salt
8 ounce package chorizo sausage, cut into slices
1/2 an orange, cut into pieces
1 small butternut squash, peeled, seeded and cut into chunks
12 sage leaves
1 Tbsp. balsamic vinaigrette
1 Tbsp. Worcestershire sauce
3 cups chicken broth
Instructions:
Place the chicken in the crock pot and mix well with the paprika and the salt.
Top with the chorizo, butternut squash and orange pieces.
Place sage leaves on top and pour in the balsamic vinegar, Worcestershire sauce and chicken broth.
Cover and place on low for six to eight hours.