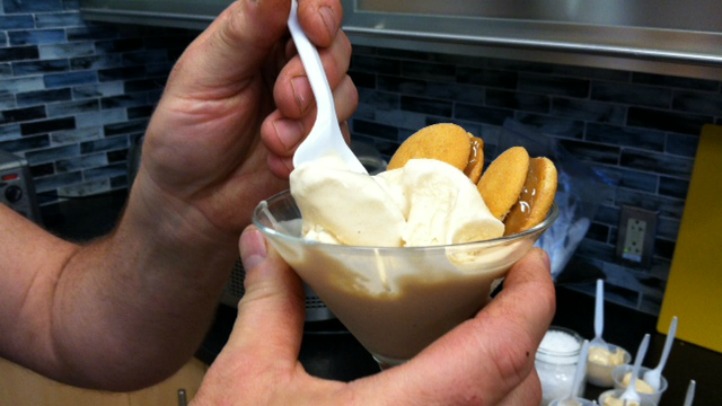 1 14 oz. Can Dulce de Leche or prepare own using sweetened condensed milk
2 Cups Whole Milk
1 Cup Heavy Cream
2 tsp. Fine Sea Salt
1/8 tsp. Pure Vanilla Extract
Place the dulce de leche in a bowl. Gradually whisk in the whole milk and heavy cream 1 cup at a time until smooth. Whisk in the salt and vanilla. Freeze in an ice cream machine according to manufacturers directions. Garnish with fresh fruit of the season and a crisp cookie. Makes 1 Quart.