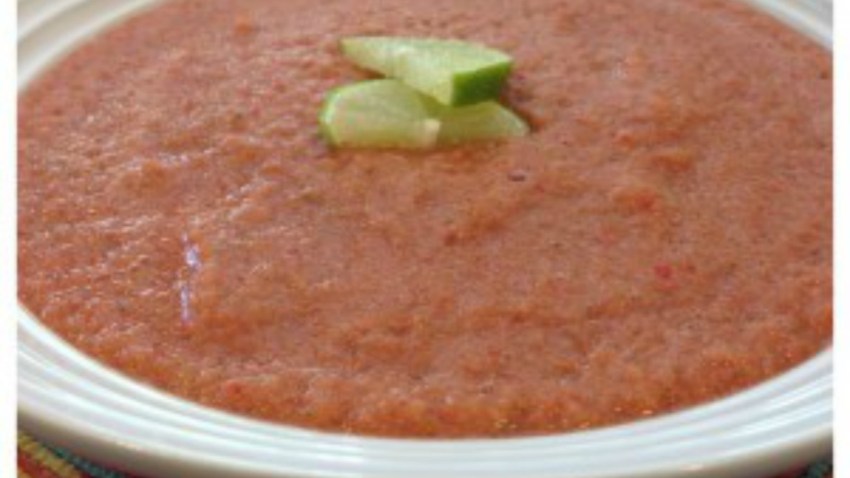 Ingredients
8 medium roma tomatoes, chopped
1 large English cucumber, peeled and chopped
3 cloves garlic, peeled and chopped (about 2 teaspoons)
2 celery stalks, chopped
1 medium red onion, chopped
1 red bell pepper, cored, seeded and chopped
4 cups vegetable base tomato juice
2 1/2 tablespoons red wine vinegar
1/4 cup extra-virgin olive oil, reserve 1 tablespoon to drizzle
Lemon wedges or avocado for garnish
Directions
In a large bowl add tomatoes, cucumber, garlic, celery onion and peppers.
In batches add 1/3 of mixture into your blender. Adding a portion of tomato juice, red wine vinegar and olive oil.
Add to a large bowl and using a large spoon to stir together.
Refrigerator until ready to use.
Garnish with lemon wedges or avocado slices.