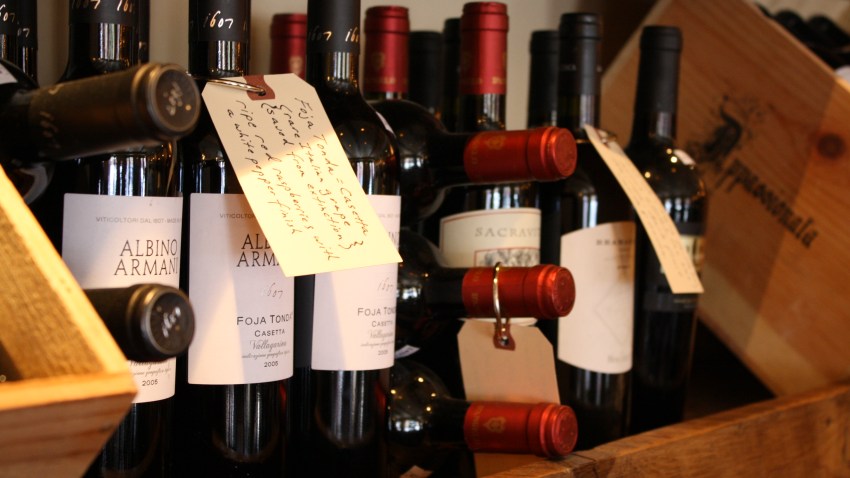 Ingredients
Makes 1 18x13 inch Pan (1/2 sheet pan in professional kitchens); can use a 10x15 inch or 11x17 inch pan also)

Extra Virgin Olive Oil 3 Tbsp.
All Purpose Flour 581 Grams (4 1/2 Cups)
Kosher Salt 10 Grams (2 tsp.)
Warm Water 383 Grams (1 3/4 Cups)
Active Dry Yeast 7 Grams (2 1/2 tsp.) (1 packet)
Sugar 10 Grams (2 tsp.)
Shredded Mozzarella 8 oz.
Native Tomatoes-sliced As Needed
Fresh Basil-cut or torn As Needed
Parmesan Cheese-freshly grated As Needed
Preparation
Drizzle the oil on an 18x13 inch rimmed baking sheet (1/2 sheetpan in professional kitchens) and evenly spread to coat the bottom and sides.

Mix the dough by mixing the salt into the flour thoroughly. In a separate bowl, combine the water, yeast and sugar, whisking smooth. Add the flour and salt mixture to the water and mix until a dough forms. Turn out onto a table and knead for 5-10 minutes until smooth. Use a dusting of more flour on the table as needed. When smooth, flatten as much as you can onto the oiled sheetpan, drizzle another coating of olive oil over the top and brush or spread to cover the entire top with a thin film of the oil. Cover with plastic wrap and either place in a warm area for about 90 minutes or let rise slowly in the refrigerator overnight.

After very well risen, remove the plastic wrap and flatten as much as you can to evenly fill up the whole pan. Evenly sprinkle the shredded cheese over the dough and evenly top with the sliced tomatoes. Let this pan sit in a warm place for about 30-90 minutes or until very puffy. (If your dough is cold from the overnight rising, it will take longer for the dough to rise again.)

Meanwhile, preheat your oven to 425 °F. When dough is risen place in the oven and bake for about 25 minutes or until the bottom is deep golden. When out of the oven, sprinkle basil and Parmesan cheese over the top. Carefully use a spatula to lift the pizza out of the pan and place on a cutting board. Cut into desired shapes and enjoy!
Lincoln Culinary Institute's Website; www.lincolnculinary.edu