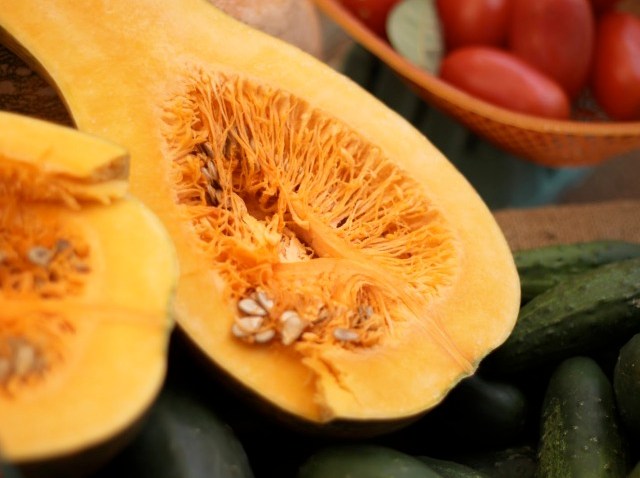 1 ¼ Cups Farro-available in the rice section of the market
1 Tbsp. Extra Virgin Olive Oil
4 Bacon Slices-cut into ½" pieces
1 Cup Onions-finely diced
2 tsp. Garlic-sliced thinly
4 Cups Chicken or Vegetable Broth or Water
1 ½ Cups Butternut Squash Cubes-steamed until just tender
2 tsp. Fresh Sage-chopped finely
¼ Cup Parmesan Cheese-freshly grated
To Taste Salt and Black Pepper
Place the farro in a bowl and add enough water to cover. Let the grain soak for 30 minutes then drain thoroughly.
In a heavy bottomed pot over medium meat add the olive oil and bacon. Cook stirring until the bacon is almost cooked to your desired doneness and remove with a slotted spoon, leaving the fat in the pan. Add the onions to the pot. Cook stirring for about 1 minute or until softened. Add the garlic, cook 30 seconds. Add the chicken broth, bring to a boil. Add the drained farro and cook over medium heat uncovered for about 25 minutes or until the liquid is nearly evaporated. Stir in the buttternut squash, cooked bacon, and sage. Stir in the Parmesan cheese and season to taste with salt and black pepper. Enjoy!
Taste Of Today
Lincoln Culinary Institute's Website: www.lincolnculinary.com