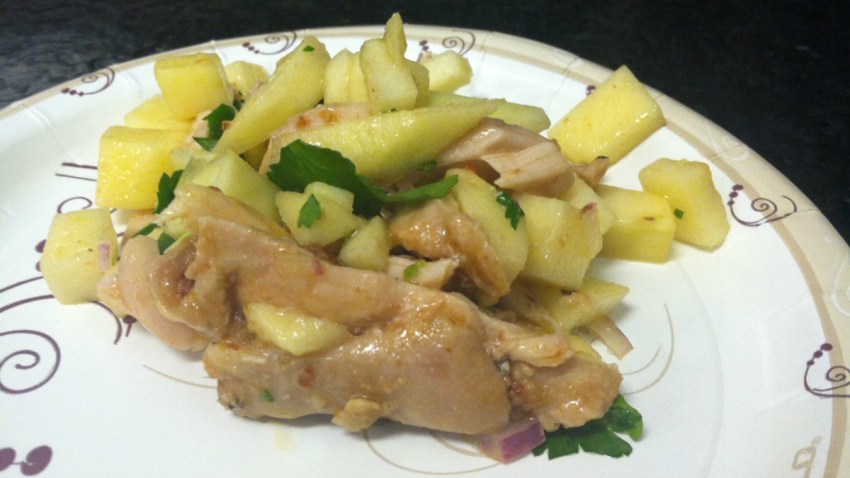 Ingredients:
4 each, skinless, boneless chicken breasts, skinless and pounded thin, to a quarter inch
2 Tbsp. vegetable oil
1 tsp. lime zest
½ Tsp. chipotle pepper paste
3 apples, peeled, cored and diced into ¾-inch pieces
½ cup red onion, sliced thinly
1 tsp. green or red jalapeno, minced finely
2 Tbsp. fresh lime juice
1 Tbsp. fresh cilantro or mint, chopped
Salt and black pepper
Instructions:
Lightly coat the chicken breasts with the vegetable oil, lime zest and chipotle pepper paste. Let marinate for as little as 15 minutes or overnight under refrigeration.
While the chicken is marinating, make the salsa by combining in a bowl the apples, red onion, jalapeno pepper, lime juice and cilantro. Season to taste with salt and pepper. Reserve.
When ready to serve, preheat the grill on high heat. Grill the chicken on high heat for about two minutes on each side or until interior is white and juices run clear.
Season both sides with salt and black pepper if desired.
Serve with the apple salsa. Enjoy!