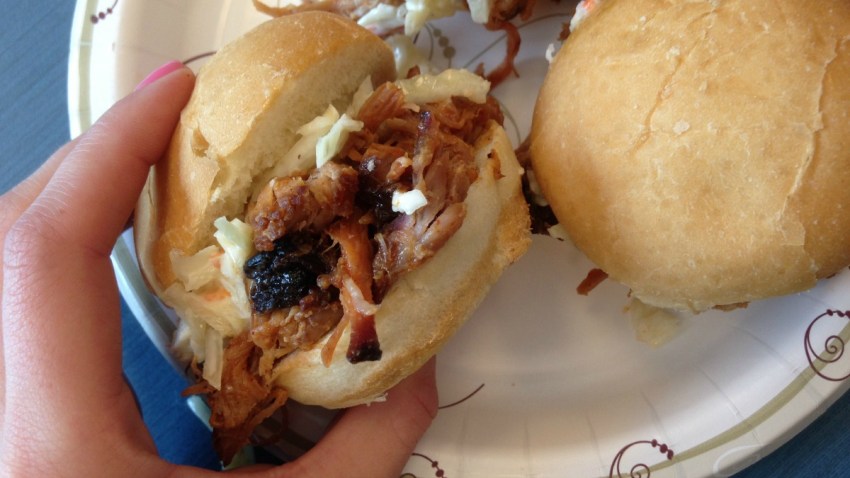 Ingredients:
1 each 8-10lb Pork Shoulder
¼ cup Native Connecticut Honey
1/8 cup light brown sugar
1/8 cup bourbon
1/8 cup orange juice
2 Tablespoons dry mustard
2 Tablespoons Chipotle Powder
1 teaspoon garlic powder
1 teaspoon celery seed
1 teaspoon kosher salt
1 teaspoon black pepper
Day Before:
Combine all ingredients and mix very well in a small mixing bowl and allow it to stand for at least 15 minutes for flavors to infuse. Take the pork shoulder and pat dry with a paper towel to remove all moisture from the surface. Generously coat the surface of the pork shoulder with the prepared glaze. Place in a baking dish, cover with plastic wrap and store in the refrigerator overnight to marinate. Reserve the rest of the glaze for the following day.
Day of:
Preheat the oven to 250 degrees. Remove the pork shoulder from the refrigerator and allow it to sit for an hour to remove the chill. Place in the oven for 8 to 10 hours. Every couple of hours baste the pork shoulder with remaining glaze. The pork shoulder should be removed when the internal temperature is between 165 and 170 degrees. Allow to rest for 1 hour and then shred using forks or your hands.