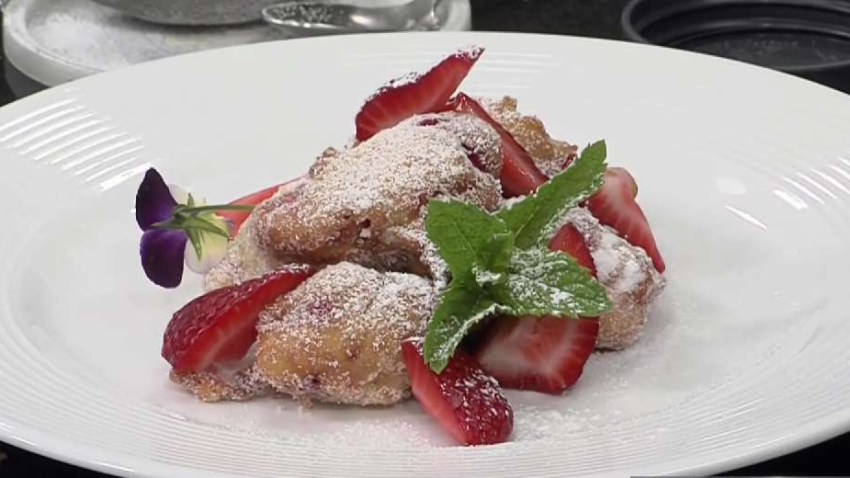 This recipe makes about 18 fritters.
Ingredients:
2 Cups All Purpose Flour
½ Cup Granulated Sugar
2 tsp. Baking Powder
½ tsp. Salt
2 Eggs
¾ Cup Milk
1 tsp. Vanilla Extract
1 ¼ Cups Diced Strawberries
As Needed Canola Oil for frying
As Needed Powdered Sugar to coat fritters after frying
Instructions:
Sift together the first 4 ingredients into large bowl.
In separate bowl, whisk together the eggs, milk, and vanilla extract. Now, pour the egg mixture into the flour mixture and whisk gently just to combine.
Cover and let batter chill for 30 minutes. Meanwhile hull and dice your strawberries.
Remove the batter from the refrigerator and gently stir in the strawberries. To fry the fritters, heat a pot no more than halfway filled with canola oil to 350ºf. Drop the batter into the oil in tablespoons, allowing space between each. Fry in small batches of only 3 fritters at a time for about 2 minutes, turning occasionally until medium golden brown.
Drain briefly and coat with powdered sugar. Enjoy!
Click here to visit Chef Jamie's Facebook page.