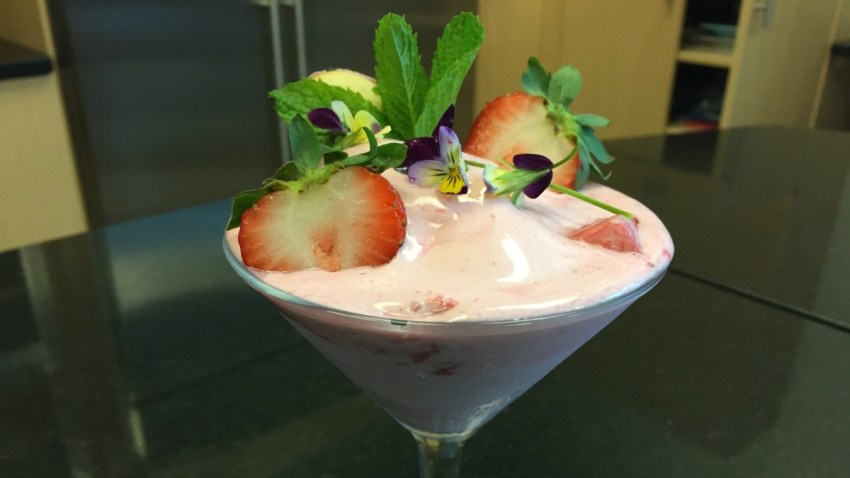 Ingredients
1 Pint native strawberries - hulled, washed, and diced 1/2"
1 Cup sugar
2 Tbsp. fresh lemon juice
1 Can sweetened condensed milk
3 Cups milk
Pinch fine sea salt
Preparation
Place diced strawberries in a bowl and toss with the first measure of sugar and the lemon juice. Let sit at room temperature for 30 minutes to allow juice come out and soften strawberries. Using a slotted spoon, remove about 1/3 of the diced strawberries to a container and place in the freezer to be added to the ice milk later. In a blender, puree the remaining strawberries and the juice and strain through a sieve to remove the seeds. Reserve this puree to flavor the ice milk.

Place the sweetened condensed milk in a bowl. Gradually whisk in the milk and then the strawberry puree. Add the salt.

Transfer the mixture into an ice cream machine and freeze according to manufacturers instructions. In the last 5 minutes of churning, add the reserved diced strawberries. Serve immediately or place in containers and fully freeze in the freezer. Enjoy!
Lincoln Culinary Institute's Website: www.lincolnculinary.edu