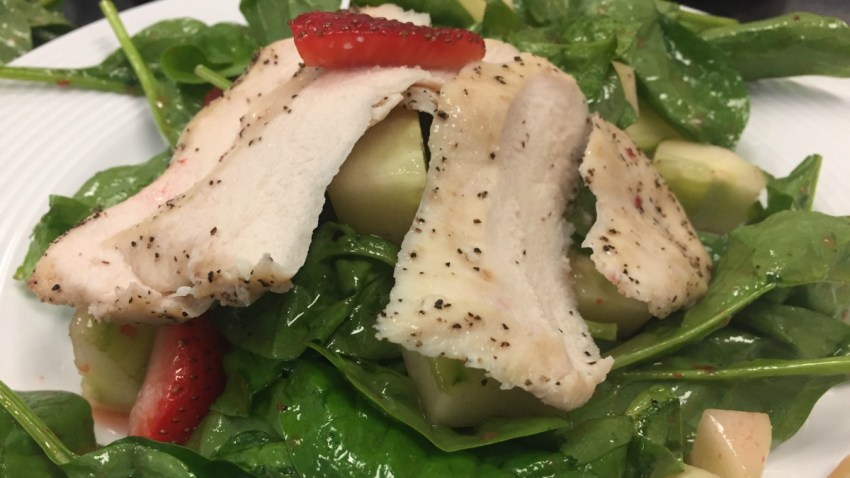 This recipe serves four.
Ingredients:
¼ cup native strawberries, diced ¼-inch
1 Tbsp. sugar
¼ cup white balsamic vinegar
½ cup extra virgin olive oil
4 cups salad greens, spring mix, arugula and romaine, cut into 1-inch pieces
1 cup native strawberries, cut into wedges
½ cup cucumber, peeled, seeded and diced
4 grilled chicken breasts, cooked until 165-dgrees Fahrenheit, sliced
Salt and black pepper to taste
Instruction:
In a small bowl, combine the first measure of strawberries and sugar. Toss well and let sit for 10 minutes to allow the juices to come out of the berries.
To the same bowl, add the white balsamic vinegar and gradually drizzle in the olive oil while whisking.
Season dressing to taste with salt and black pepper.
Combine the salad greens, second measure of berries and cucumber. Toss with enough of the dressing to coat lightly.
Divide among four plates and garnish top with the grilled chicken. Enjoy!