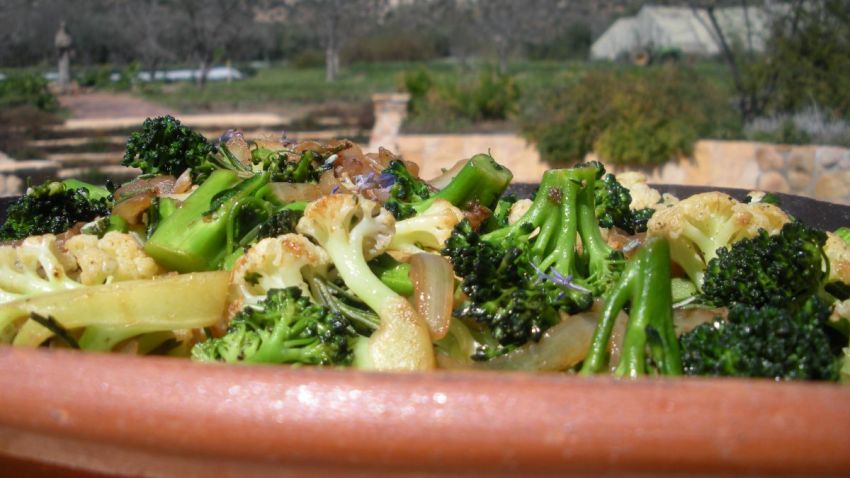 This recipe makes four to six portions.
Ingredients:
1 Tbsp. olive oil
1 medium onion, sliced
4 cups cauliflower florets
4 cups broccoli florets
1/2 to 1 Tsp. kosher salt
1/4 cup water
Juice of 1 lemon
1 Tbsp. rosemary
Instructions:
Heat oil in a large pan or wok and add the sliced onions. Cook for 1 to 2 minutes on medium-high heat, stirring often.
Next, add the cauliflower florets and a pinch of the salt. Mix and cook for 1 minute.
Pour in a tablespoon or two of water and stir every once on a while until light browned, about two to three minutes.
Then add the broccoli and a bit more salt and water. Stir well to mix it all in.
Now cook over medium heat, adding water as needed to cook until lightly browned and still a bit crisp.
Add the lemon juice and a bit more salted if needed.
Serve hot, warm or cold.