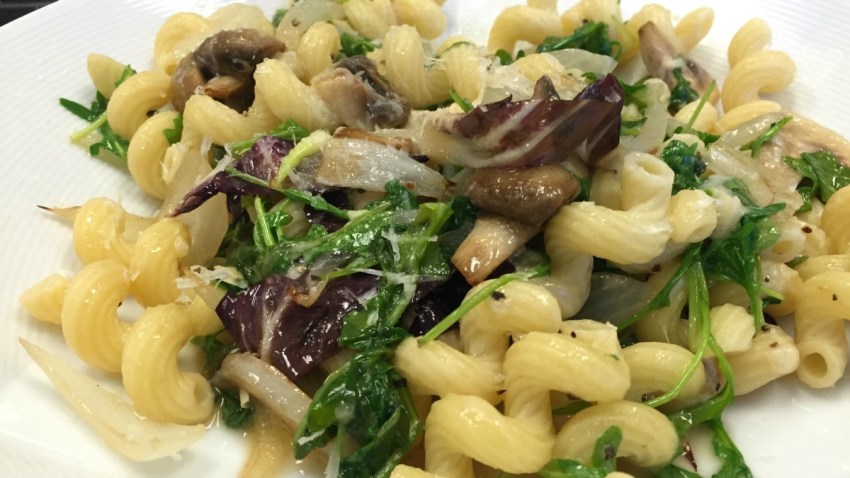 Ingredients:
1 Lb. Dry pasta, any favorite shape
1 gallon Salted water for boiling pasta
4 Tbsp. Extra Virgin olive oil
1 cup Onions, sliced thinly
1 Cup Mushrooms, washed, dried and cut into quarters
2 garlic cloves, sliced thinly
4 cups arugula leaves
1 cup shredded radicchio
½ cup freshly grated Parmesan cheese
Salt and black pepper to taste
Instructions:
Bring the salted water to a boil and add the pasta. Cook, stirring until your desired tenderness.
While pasta is boiling, heat a saute pan on high heat. Add the olive oil, onions, and mushrooms. Cook for about 2 minutes or until softened.
Add the garlic and cook 20 seconds.
Add the arugula and radicchio. Toss to wilt. Add the cooked, drained pasta. Stir in the Parmesan cheese and season to taste with salt and pepper.
Add more olive oil as necessary. Enjoy!