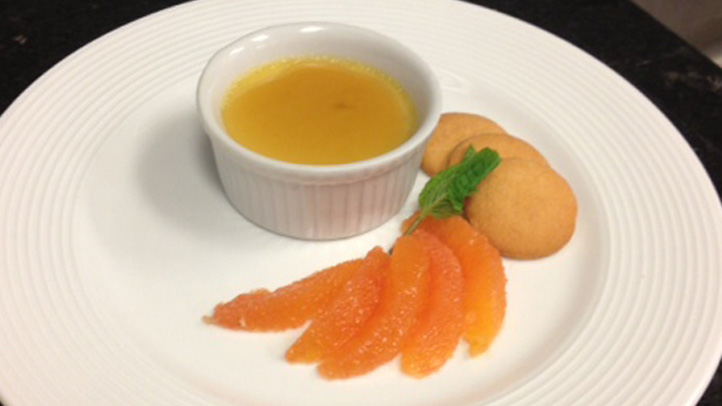 1 ½ cups heavy cream
½ cup pure Connecticut maple syrup
¼ tsp. salt
4 egg yolks
¼ tsp. pure vanilla extract
Serves four
Preheat oven to 325 degrees Fahrenheit
In a saucepan combine the cream, maple syrup and salt. Bring to a simmer, whisking. Reserve.
Place the egg yolks in a bowl. Temper the mixture by gradually adding the hot milk and cream mixture to the egg yolks while whisking. Strain the custard.
Pour into four single serving ramekins. Place in a baking dish and add enough hot water to come halfway up the ramekins.
Bake in the oven for about 40 minutes or until the custard is jiggly and a paring knife inserted comes out clean. Cool thoroughly and serve with fresh fruit and a crisp cookie.
Enjoy!
Taste Of Today