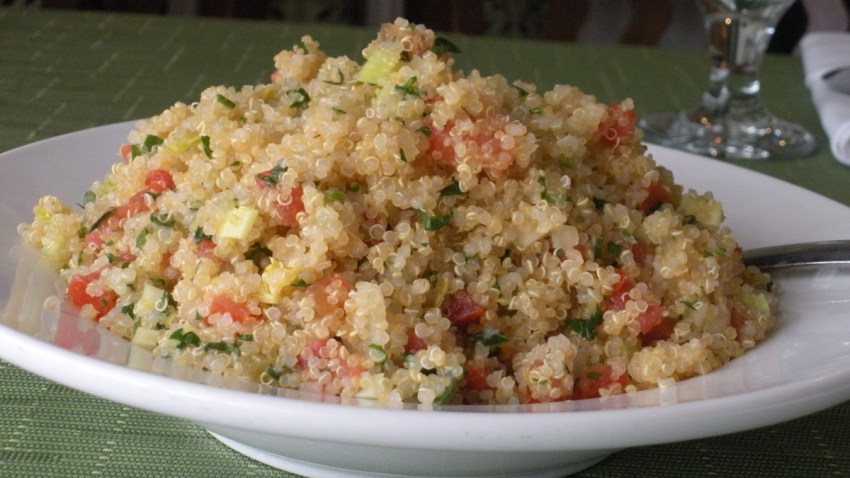 This recipe makes about 2 quarts.
Ingredients:
1 – 12 ounce box white quinoa
½ cup olive oil
Juice of 3 lemons
3 plum tomatoes diced small
¼ cup minced red onion
¼ cup chopped fresh parsley
2 teaspoons kosher salt
4-6 dashes hot sauce
Instructions:
Bring 3 quarts of water to a boil and add the quinoa. Let simmer for 10 – 12 minutes or until soft and seeds pop open.
Strain in to a fine mesh strainer. Mix in the olive oil and lemon juice. Then add the diced plum tomato, minced red onion, and chopped parsley. Mix well. Season with salt and hot sauce. Serve warm or cold.