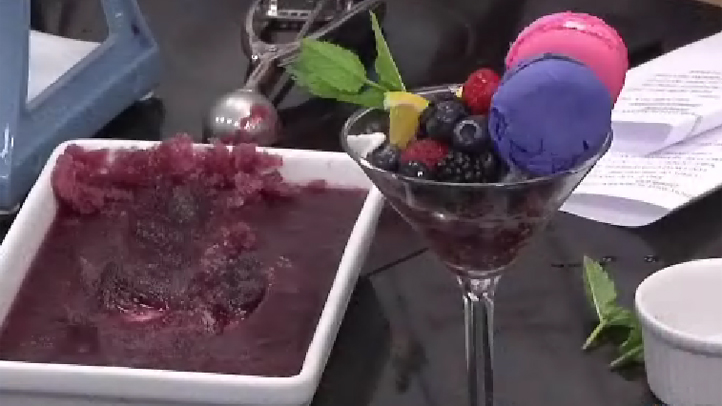 Makes about three cups.
1 cup of red wine, any favorite
¾ cup sugar
1 ½ cups cold water
1 orange, juiced
1 lemon, juiced
1 pint mixed summer berries
Bring the red wine up to a gentle boil. Add the sugar, stir and cook briefly until sugar is dissolved. Add the cold water, orange juice and lemon juice. Stir.
Pour the mixture out into a shallow pan or two. Allow it to cool to room temperature.
Place in the freezer for at least four hours or overnight to freeze fully.
When ready to serve, scrape the mixture with a stiff spoon or ice cream scoop until it is a granular consistency. Serve in chilled glasses and top with the summer berries. Enjoy!
Chef Jamie Roraback is with the Lincoln Culinary Institute.