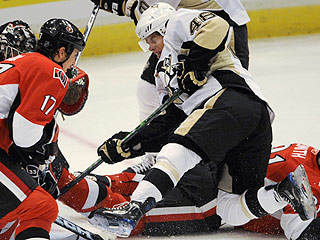 This recipe makes four to six servings.
Ingredients:
1 pound Rigatoni pasta, cooked drained and placed back the pot
3 ounce package of sundried tomato
3 cloves garlic
4 Tbsp. tomato pasta
¼ cup blanched almonds
½ cup basil
¾ cups olive oil
½ cup parmesan cheese
½ cup cream
Instructions:
Place sundried tomatoes, garlic cloves, tomato paste, almonds, basil and olive oil in a food processor and puree until smooth.
Add the cheese and pulse to incorporate.
Add the pesto to the warm pasta and put it back on the stove.
Add the cream and warm through.
Divide into serving bowls.