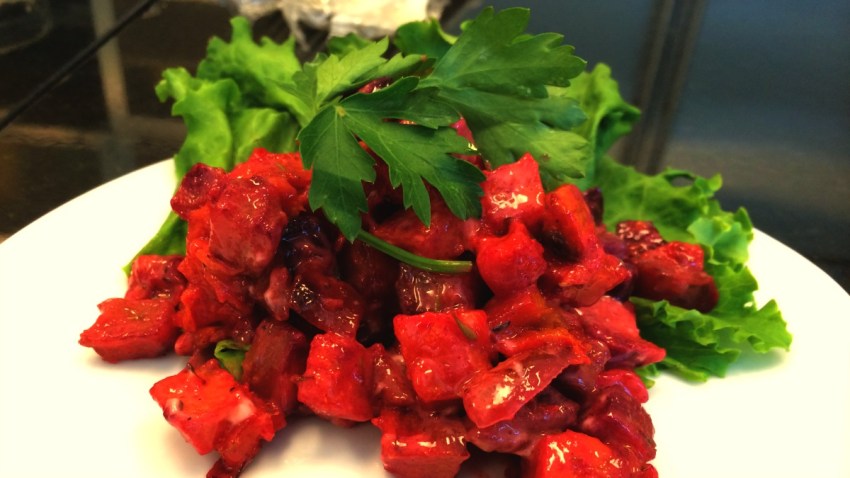 Ingredients
2 Golden beets (Diced)
2 Red beets (Diced)
2 Parsnips (Diced)
2 Carrots (Diced)
2 Sweet potatoes (Diced)
1 Red onion (sliced)
1 Tbsp. olive oil
1 Tbsp. butter
1Tsp. fresh thyme (Chopped)
2 Tsp. fresh parsley (Chopped)
TT Salt and pepper
Dressing:
1/4 Cup mayonnaise
2 Tbsp. maple syrup
Recipe Instructions
Pre-heat oven at 350 degrees.
Wash and cut all vegetables and herbs.
In mixing bowl, mix all vegetables, herb, oil, butter and season with salt and pepper.
Place the mixed product on a sheet pan and place in the hot oven until vegetables are tender. ( about 20-30 minutes)
Let vegetables cool for 1 hour.
In a bowl mix mayonnaise with maple syrup and add cold vegetables.
Let rest for 30 minutes in cooler.
Enjoy !