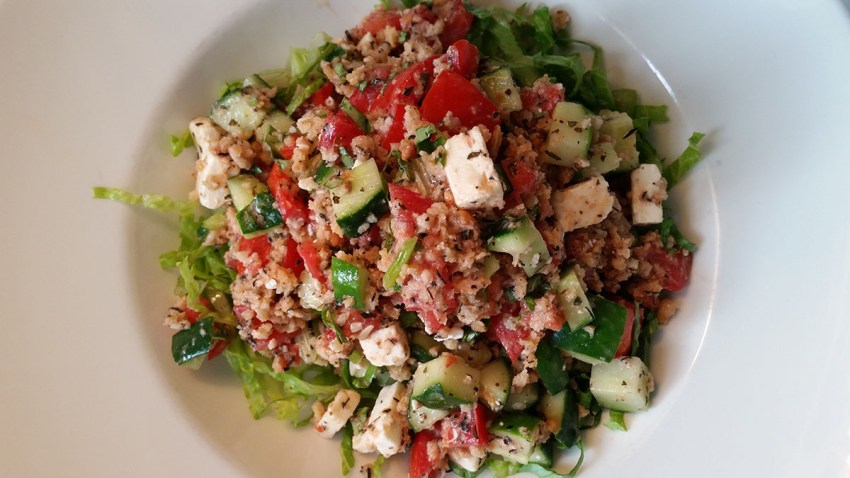 This recipe makes four salads.
Ingredients:
2 small cucumbers, diced
2 large tomatoes, diced
½ cup crumbled feta cheese
6 basil leaves, chopped
1 cup panko bread crumbs, tossed with 1 tablespoon olive oil and 1 tablespoon dry oregano and toasted in the oven for six minutes at 350 degrees Fahrenheit.
½ cup favorite Italian dressing
I head romaine lettuce, shredded, washed and spun dry
Instructions:
In a large mixing bowl, toss the diced cucumber, tomato, feta cheese, basil, toasted seasoned bread crumbs and Italian dressing.
Mix well and let sit for five minutes.
Place shredded romaine into four chilled bowls. Top with the tomato mix and serve.