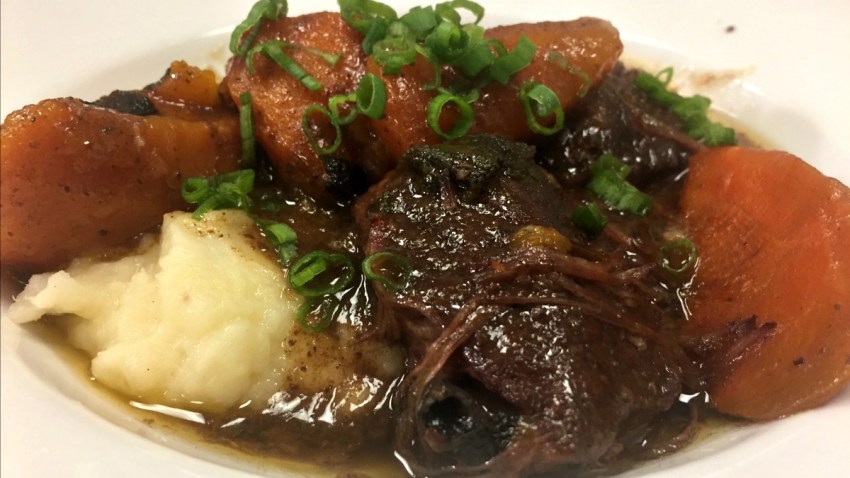 This recipe makes four to six servings.
Ingredients:
2 pounds beef, cut into 2-inch cubes
1 Tbsp. soy sauce
2 Tbsp. chili spice
1 Tsp. kosher salt
1 pound carrots, peeled and cut into 2-inch chunks
1 cup red wine
2 cups chicken broth
12 fresh sage leaves
Instructions:
Place the beef chunks in the slow cooker with the soy sauce, chili spice and the salt. Mix well.
Top with the carrots.
Then pour in the red wine and chicken broth.
Place the sage leaves on top. cover with the lid and set for four hours on high or eight hours on low.