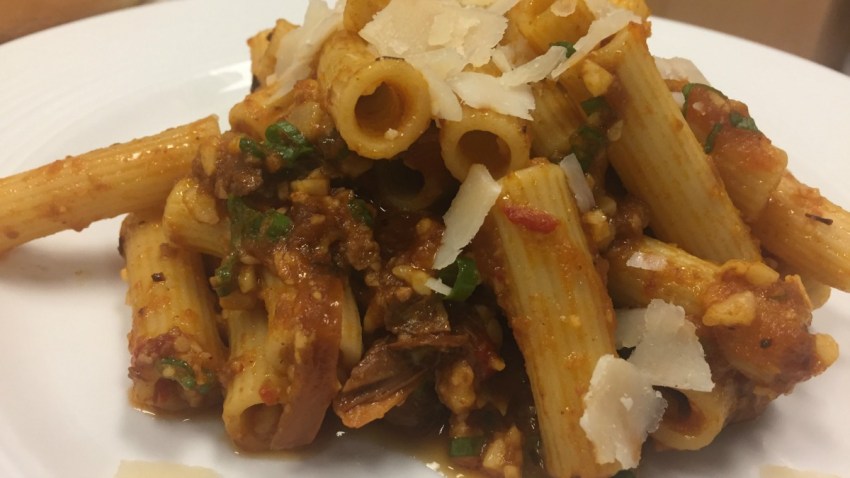 Ingredients:
4 boneless skinless chicken thighs
1 stick andouille sausage, 6 to 8 ounces, sliced
1 onion, sliced
1 cup roasted red pepper, sliced
2 cups tomato sauce
Instructions:
Place the chicken thighs in the slow cooker and top with sliced andouille sausage, sliced onion and sliced roasted red pepper.
Pour in tomato sauce and set on low for eight hours or high for four hours.
Can be tossed with pasta and Parmesan cheese or placed on a roll with provolone cheese.