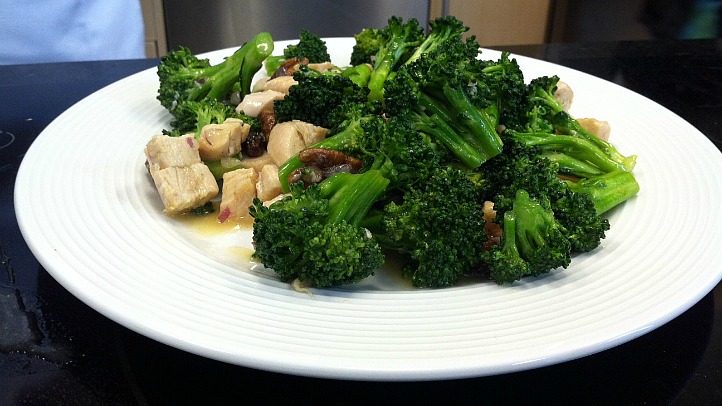 2 cups Broccoli florets
2 tablespoons red onion, finely minced
2 tablespoons Maple coated Pecans
2 oz. Grilled Chicken, diced
1 tablespoon raisins
1 tablespoon honey
1 teaspoon Dijon Mustard
2 oz. White Rice Wine Vinegar
1 oz. Olive Oil
Combine the broccoli, minced red onion, maple-coated nuts, grilled chicken, and raisins. Toss well. In a small bowl combine the honey, Dijon mustard and white wine rice vinegar. Using a whisk, slowly add the olive oil to the honey mustard and whisk vigorously. Pour the dressing over the broccoli and mix well.