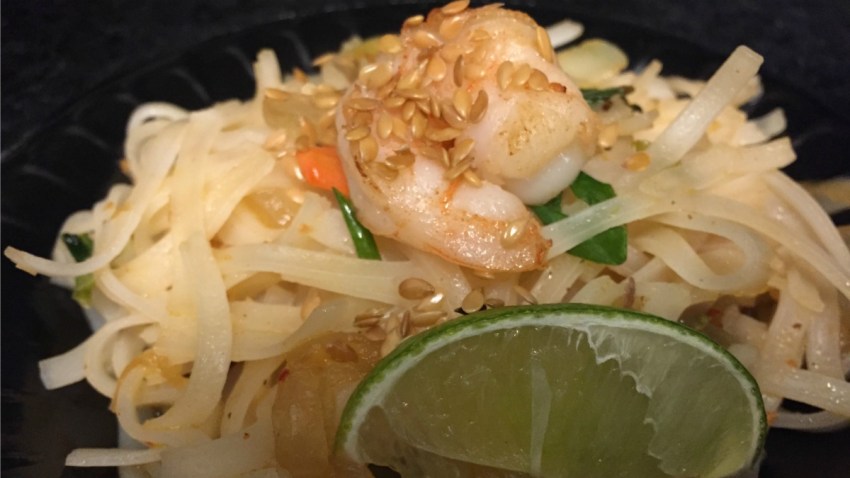 Ingredients
4 Tbsp. Canola Oil
20 Shrimp - 21 to 25 size, peeled and de-veined
3/4 Cup onions - thinly sliced
3 Cups Savoy cabbage - shredded
1 Cup broccoli florets
1 Cup carrots - shredded
3/4 Cup sweet chile sauce
4 Oz. rice noodles - soaked in hot water for 20 minutes, drained
Preparation
Heat a saute pan or wok on medium high heat.

Add vegetable oil to pan and add the shrimp, cooking for about 1 minute on each side. Remove the shrimp from the pan and add the onions, cabbage and broccoli.

Cook over high heat tossing to evenly wilt, for about 2 minutes. Add the water and cover and allow to steam for about 1 minute.

Remove the lid and allow any remaining moisture to evaporate. Add the carrots and sweet chile sauce.

Bring to a boil and return the shrimp to the pan. Add the vinegar.Add the noodles and toss to evenly coat and reheat.

Serve with rice, scallions, and crispy Asian noodles. Enjoy!

Lincoln Culinary Institute's Website: www.lincolnculinary.com