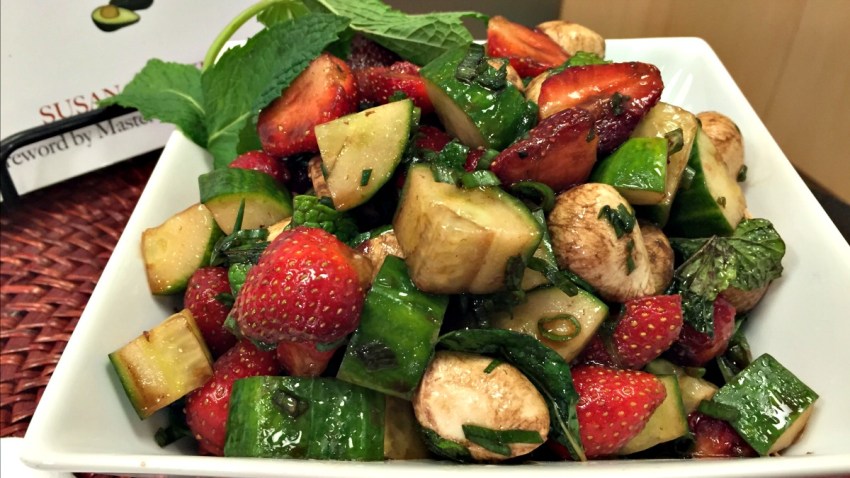 Susan Crowther, author of "The No Recipe Cookbook," has an easy way to make a summer salad with strawberries.
Equal parts, diced:
Mozzarella
Strawberry
Cucumber
Garnish:
Mint, ripped leaves
Scallions, small slices
Vinaigrette, Equal Amounts:
Balsamic vinegar
Olive oil
Finish:
Freshly ground salt and pepper
Mix all ingredients together. Taste, adjust, serve and enjoy!