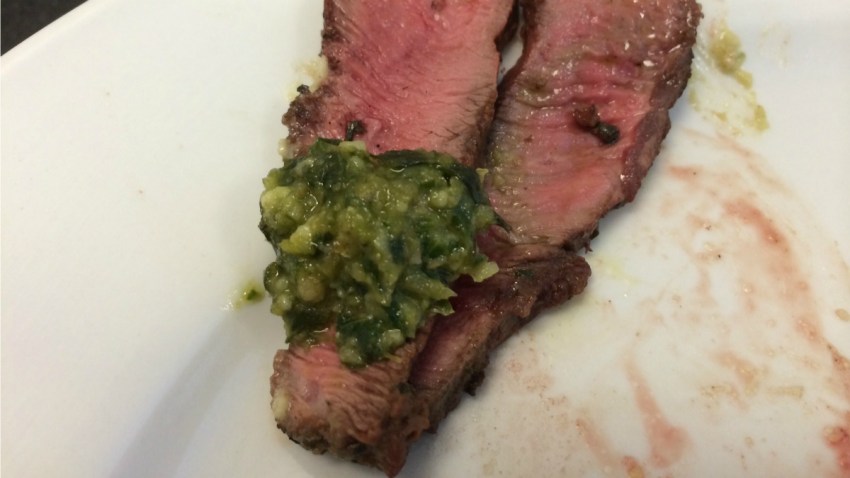 2 cups fresh basil leaves - packed
6 cloves garlic
3 tablespoons lemon juice
1/4 cup chopped walnuts
1/2 cup olive oil
1/4 teaspoon kosher salt
1/8 teaspoon black pepper

Wash and spin dry basil leaves. Set aside. In the bowl of a food processor fitted with the metal chopping blade place the garlic cloves, lemon juice and walnuts and puree into a smooth paste. Next pack in the basil and pour in the olive oil and puree until smooth. Makes one pint.