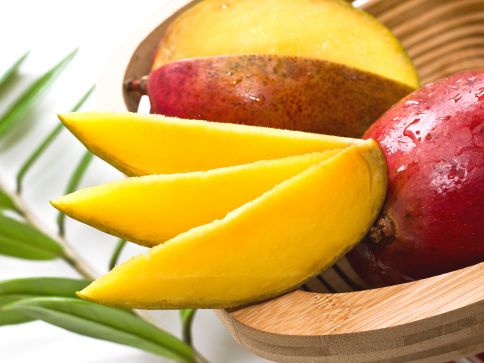 This recipe makes 1 quart
Ingredients:
1 Can Sweetened Condensed Milk (1- 14 oz can)
2 Cups Fresh Mango Puree-measured after peeling, seeding, and pureeing in blender
2 tsp. Almond Extract-optional
1 Cup Milk
Instructions:
Place the condensed milk in a bowl. Gradually whisk in the mango puree until smooth. Gradually whisk in the milk and almond extract until smooth. Freeze in an ice cream machine according to manufacturers directions. Transfer to a container and place in freezer to for a firmer ice milk.
Serve in chilled bowls garnished with diced or sliced mango and enjoy!
Please visit Chef Jamie's Facebook page.