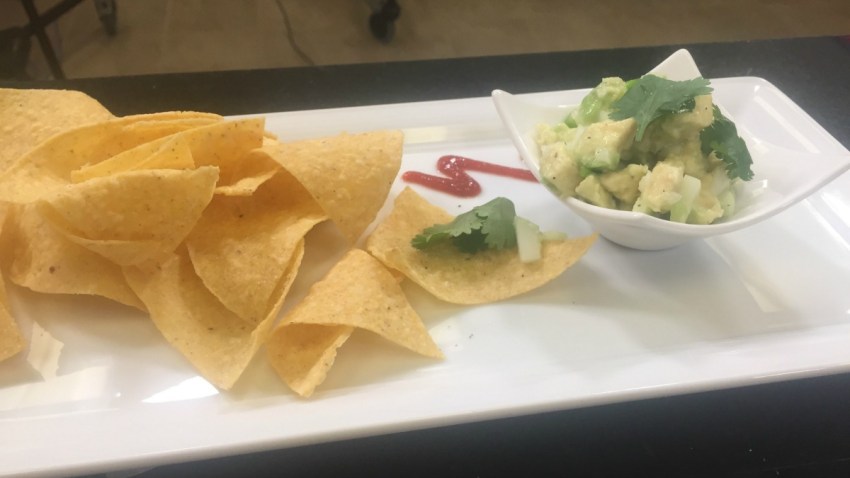 This recipe makes about 3 cups.
Ingredients:
2 Fresh Avocados –halved, pitted , scooped out of skin
1 Cup Diced Cucumber-peeled, seeded, very finely diced
1 Jalapeno Pepper-seeded, very finely chopped
3 Tbsp. Very Finely Diced Sweet Onion-rinsed with cold water, drained
3 Tbsp. Fresh Lime or Lemon Juice
¼ Cup Fresh Cilantro Leaves-lightly chopped
To Taste Fine Sea Salt and Fresh Ground Black Pepper
Instructions:
Place a clean baking cooling rack over a bowl that will be large enough to accommodate the remaining ingredients. Press the avocado halves through the holes of the screen with your hands.
Add the remaining ingredients, seasoning to taste with salt and pepper. Gently stir so as not to mash up the avocado. Great served with tortilla chips, pita chips, or fresh vegetables.
Please Visit Chef Jamie's Facebook Page