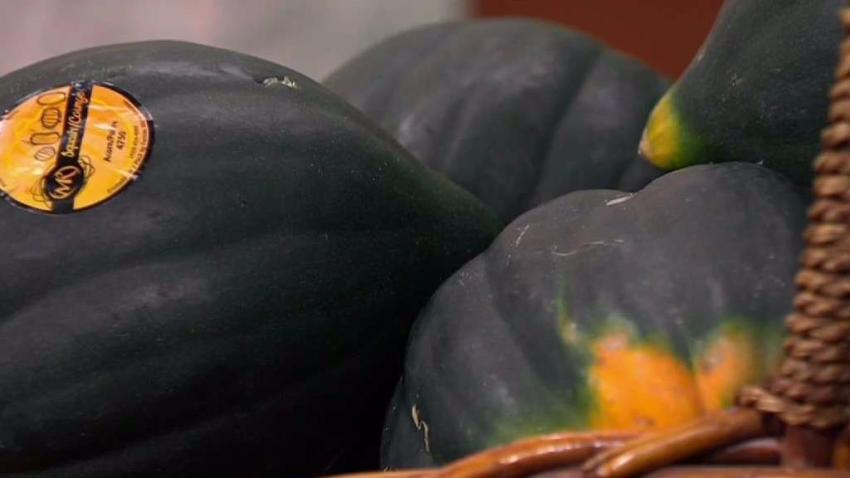 Ingredients:
1 ¾ Cups Diced Winter Squash-1/2" pieces (butternut, acorn, pumpkin)
3 Tbsp. Melted Butter
¼ Cup Sugar
8 Thin Spring Roll Wrappers-(not egg roll wrappers) 5"-6" Square Size
1 Egg- beaten with 2 Tbsp. water for an egg wash
Vegetable Oil for Deep Frying as Needed
½ C. Sugar mixed with 2 tsp. Ground Cinnamon to dredge spring rolls
Instructions:
Preheat an oven to 400°f. Toss together the squash and melted butter, coating evenly. Spread out onto a cookie sheet in an even layer. Bake in the oven for about 25 minutes or until nearly tender. Sprinkle the sugar over the squash mixture, stir to coat and bake for about 5 more minutes. Remove, let cool to room temperature and reserve.
Lay 4 spring roll wrappers out.Brush a small amount of egg wash at each point of the wrapper and place a second wrapper evenly on top and press to adhere. Divide the cooled filling among the wrappers in a cylinder shape leaving ¾" of the wrapper on each edge with no filling to tuck edges in. Lightly brush the egg wash on the latter ¼ of the spring roll wrapper. Roll wrappers around filling tucking in sides, sealing the final edge.
Heat a deep fry pot half filled with vegetable oil to 375°f. Place cinnamon sugar mixture in a shallow dish. Place 4 spring rolls at a time in a deep-fry basket seam side down, and submerge in oil, frying about 2 minutes or until golden brown and crisp. Lift basket out and turn spring rolls out into the cinnamon sugar mixture, tossing gently to coat all over evenly. Divide among four serving plates, and garnish with toasted squash seeds, whipped cream or ice cream, and powdered sugar. Enjoy!
Please visit Chef Jamie's Facebook page.