Another round of rain arrives pre-dawn Sunday morning and lasts throughout most of the day. It won't rain all day, but there will be off and on showers through the evening hours with otherwise cloudy skies.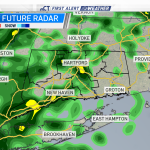 Not only will it be wet, it will also be cool and windy. High temperatures will top off in the upper 40s and low 50s with a steady northeast wind between 10 to 15 mph.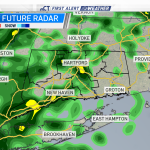 The Memorial Day forecast is looking better. After cloudy skies with light, scattered showers in the morning, we'll dry out for the afternoon and even clear the clouds later on. Temperatures will also be warmer in the 60s.
You can get the latest forecast here.