As far as the unofficial end of summer goes, the forecast doesn't get much better than this!
Temperatures will climb back into the upper 70s and low 80s Sunday with a few clouds building throughout the afternoon.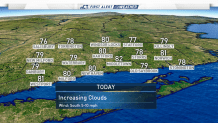 While many towns will stay dry, there is a low risk for a few isolated sprinkles and light showers this afternoon.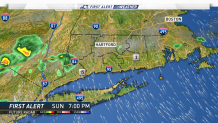 It's back to bright sunshine for Labor Day with temperatures a degree or two warmer in the low 80s.
Humidity will stay nice and low throughout the weekend before gradually climbing next week. When we see that spike in oppressive humidity Wednesday-Friday is also when we bring rain back into the forecast.
Have a fun and safe Labor Day weekend!