NBC Connecticut meteorologists have issued a First Alert for the impacts associated with Tropical Storm Elsa in Connecticut.
A tropical storm watch has been issued for coastal Connecticut east of New Haven ahead of this storm.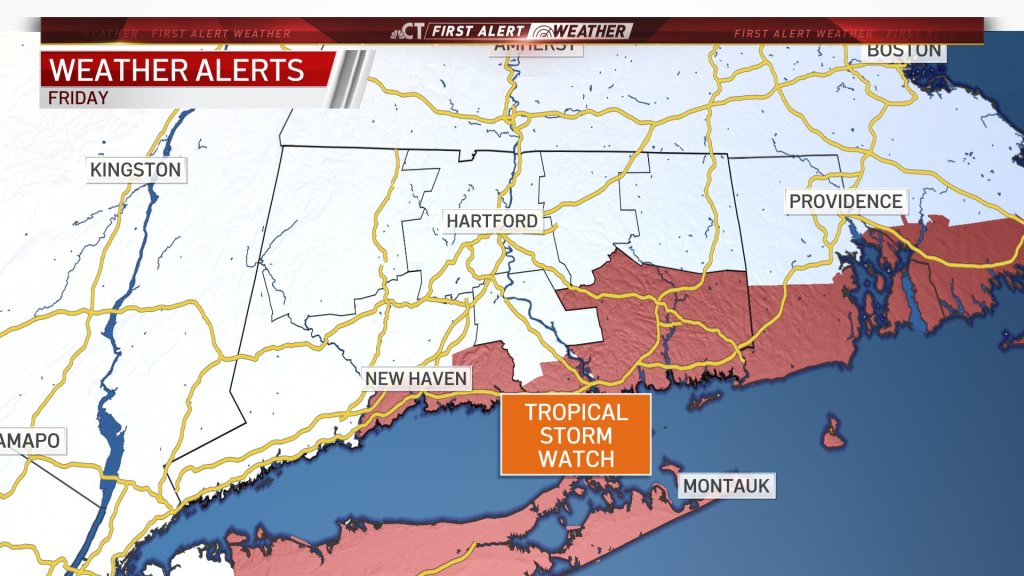 Exactly what impacts we will see will depend on the track of the storm. Very heavy rain is likely Thursday night into Friday.
One to four inches of rain is possible, which will create poor drainage and possible flooding concerns. Some wind is possible, especially along the southeast shoreline.
Eversource said it is preparing for 30,000 to 60,000 outages as a result of the storm.
Eversource says they're adjusting their plans, getting equipment ready and lining up crews from in and out of state.
"We have declared what's called a Level 4 emergency response plan which means we will have somewhere between 290 and 500 line crews available at the onset of the storm, plus you add the tree crews and the hundreds of people that support in support roles behind the scenes," Eversource spokesperson Mitch Gross said.
Our meteorologists will continue tracking Tropical Storm Elsa as it moves closer to Connecticut.