The threat for severe weather is over after a Severe Thunderstorm Warning and Severe Thunderstorm watches were issued for parts of the state on Saturday.
Both a Severe Thunderstorm Warning and a Severe Thunderstorm Watch that were issued have expired.
The Severe Thunderstorm Watch for Hartford, Tolland and Windham counties was originally scheduled to expire at 8 p.m., but was canceled shortly before 5 p.m.
The Severe Thunderstorm Warning was in effect for northern Tolland and Windham counties until 3:45 p.m. It has since expired.
Warm and humid weather with abundant sunshine will help fuel today's thunderstorms. Highs in the 80s will be common across the state.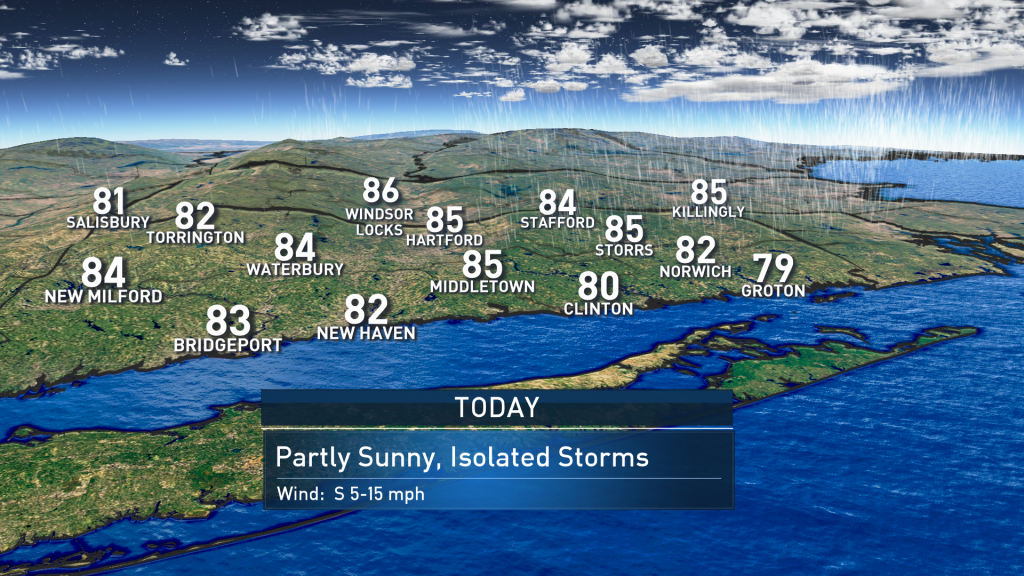 Behind the cold front, dew points will drop off rapidly and refreshing air will return to the forecast Sunday with cooler temperatures in the low to mid 70s with partly sunny skies. There is a lot risk for a scattered shower tomorrow afternoon, but the day looks mainly dry.