A strong cold front moved through the state Sunday evening, bringing increasing wind, snow showers and dropping temperatures.
Before the front arrived, we had temperatures climb into the upper 30s to lower 40s. That's about what you'd expect for this time of year. Winds picked up as the front moved through, gusting up to 40 mph.
By Monday morning, wind chill values or the "feels like" temperatures will be at or below zero for many towns.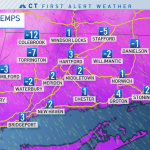 At best, we'll feel like the 10s and 20s tomorrow. Winds do calm down through the day but it stays chilly for the final day of the month.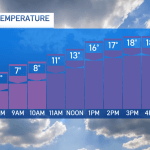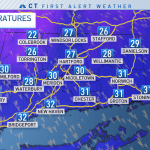 Temperatures will tend to moderate by Tuesday with high temperatures back into the mid to upper 30s.
Weather Stories