A period of light snow Christmas Eve morning is resulting in some slick roads and up to up to three inches of accumulation, though most areas received one to two inches.
Bradley Airport received 1.7" of snow while Staffordville received 2.8".
See our town by town snow totals here.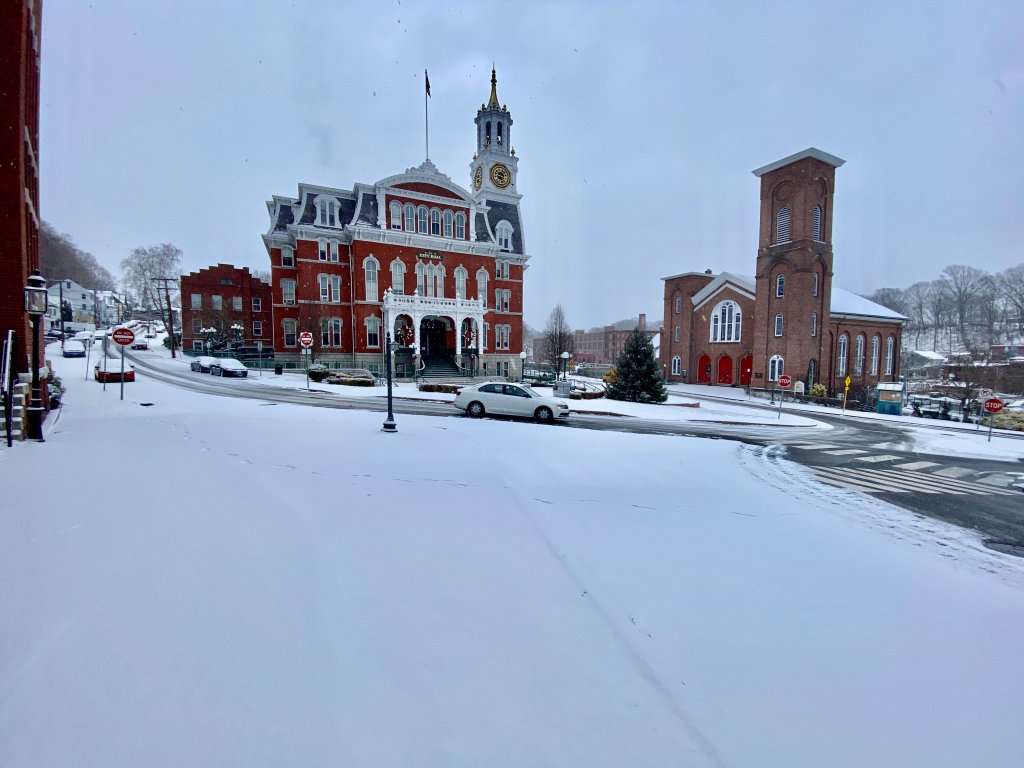 Watch for slippery travel in many areas even down to the shoreline Friday morning. Conditions will improve quickly with breaks of sun by midday.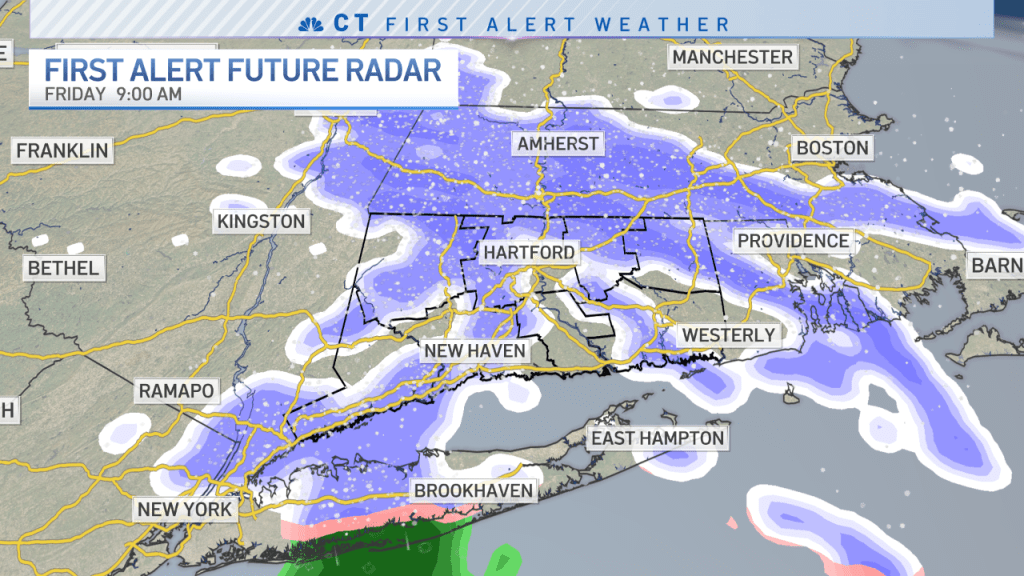 By Christmas morning, temperatures will drop into the 20s in many towns. At the same time, rain will develop across the state. With subfreezing temperatures and rain falling, an icy glaze is expected to develop away from the shoreline. Untreated surfaces will be slippery.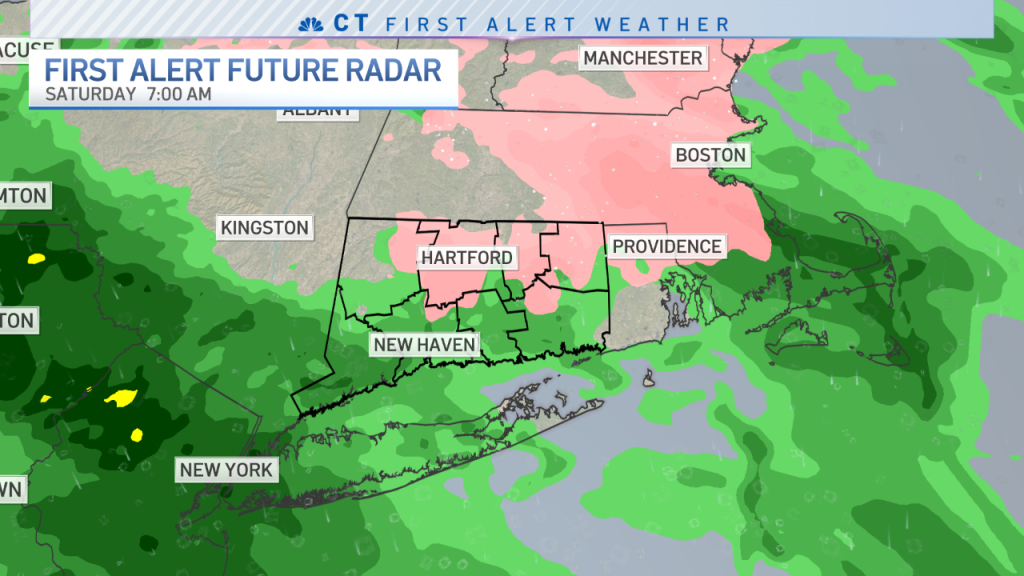 Temperatures will climb above 32 degrees gradually in the morning and any ice will melt. Periods of rain are expected through the day on Christmas.
Weather Stories