Severe storms featuring heavy rain, damaging winds, lightning and even hail in some areas took out trees and wires in parts of the state Wednesday night.
Scattered damage reports were coming in from parts of the state. Officials in Ellington confirm crews are working on trees and wires down on Maple Street. In Woodstock, fire crews are working to clear a tree that came down on Child Road.
Viewer photos showed a large tree that came down in the backyard of a home on Dallas Avenue in Plainville.
As of 11 p.m. Eversource was reporting 4,377 customers without power.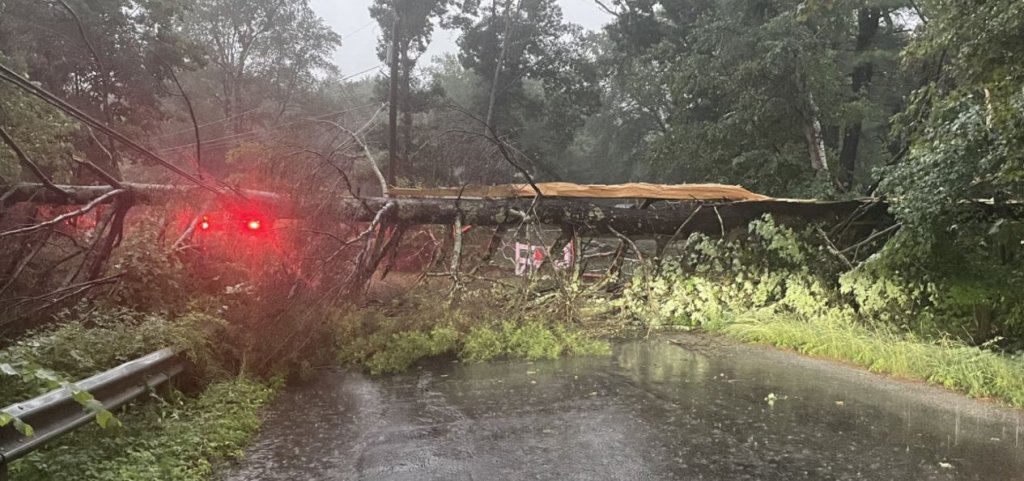 Severe thunderstorm warnings were issued for Hartford, Litchfield, New Haven, Tolland and Windham counties throughout the night but have since expired.
Another round of storms is predicted Thursday.
The storms did come with a break in the heat. The temperature reached 98 degrees at Bradley International Airport Wednesday afternoon. Heat index values climbed above 100 degrees away from the shoreline.